Venting (Dual Electric) Dome Curb Mount Skylight with Prefabricated Aluminum Curb
E-V-CL (TQ)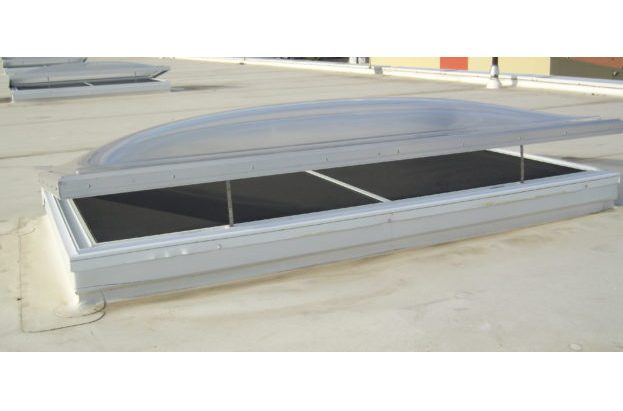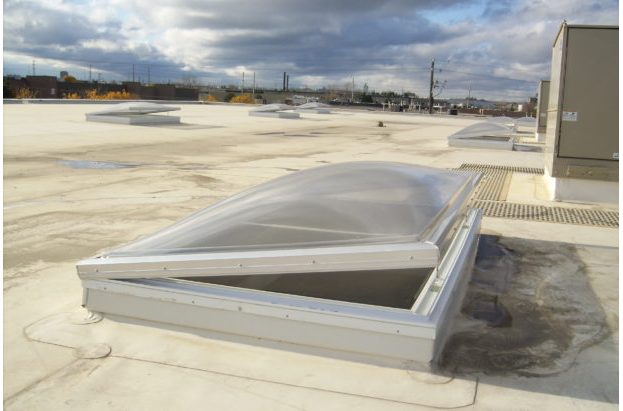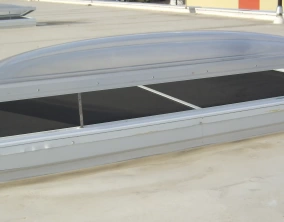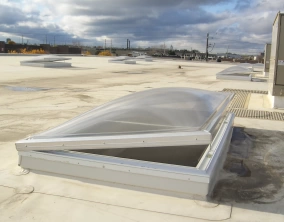 ---
Product Details for Venting (Dual Electric) Dome Curb Mount Skylight with Prefabricated Aluminum Curb |
E-V-CL (TQ)
Our Venting (Dual Electric) Dome Curb Mount Skylight with Prefabricated Aluminum Curb is perfect for any flat or sloped roof application. This model is designed for large, oversized venting skylights that are larger than any other venting skylights on the market. We utilize a dual electric operator integrated with our Smart-SyncTechnology for guaranteed opening and closing operations with no jams. Built entirely from North American sourced, high-grade materials, this skylight is designed and built to withstand the harshest climates. This skylight consists of a PVC curb frame, dual-layer UV-stabilized acrylic dome lenses, a heavy-duty aluminum cap frames, a dual electric operator with Smart-Sync Technology, and mounted to our Prefabricated Aluminum Curb. Artistic Skylight® offers the `widest range of customization with multiple frame finishes, acrylic upgrades, and standard and custom sizes available for this model.
This skylight option provides an upgraded choice for adding natural daylight and open sky views to any part of your commercial building or house as well as ventilation properties for high-humidity or high-heat areas. Recommended for any part of the building but would work exceptionally well for Commercial Buildings, Institutional Buildings, Board Rooms, Showrooms, Office Areas, Large Walkways, and Maintenance Shops.
Options & Specifications
Features
Ideal For Flat Roofs
Ideal For Sloped Roofs
Recommended Use
Commercial Buildings
Institutional Buildings
Board Rooms
Showrooms
Office Areas
Large Walkways
Maintenance Shops
Frame Options
Glazing Options
Product Options & Specifications
Interested in the Venting (Dual Electric) Dome Curb Mount Skylight with Prefabricated Aluminum Curb?
Get a Quote